15% Off Online Pick-Up Orders at Denny's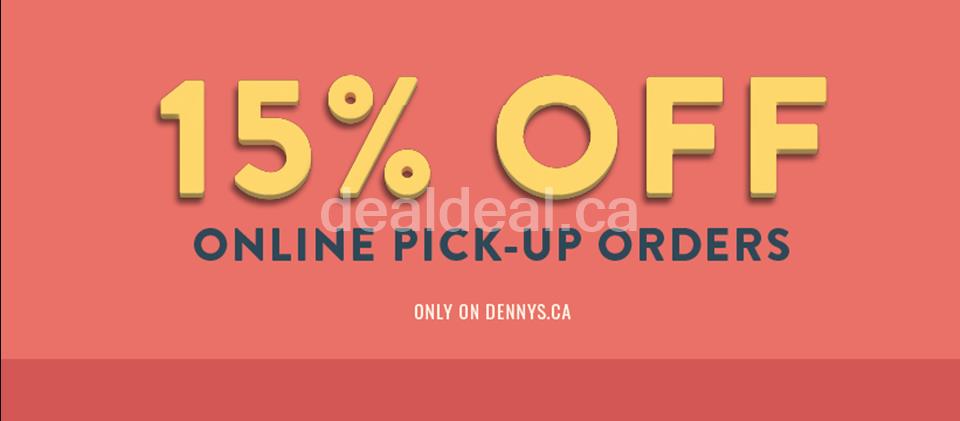 Description
Restrictions apply. This offer is only valid through Denny's direct online ordering, powered by xDine. Offer is NOT valid on alcoholic beverages. Offer valid for online pick-up orders from participating Denny's Canada locations excluding: Belleville, Delta Park (Brampton), Dundas (Toronto), Benson Street (Kingston), Lloydminster, Courtney Park (Mississauga), Niagara, Nepean, St. Claire, St. Thomas, Vaughn, Whitby, and Woodbridge.
Please Note: Promotions and Discount details on dealdeal.ca are a collection of data from business centers, social media platforms, web portals, or even a direct submission from a business operation. Promotions or discounts may change without prior notice. Please check with the respective companies before visiting or ordering.
* Terms and Conditions May Apply.
* Tax May Be Applicable.
VIEW MORE PROMOTIONS at Denny's
---