Krispy Fry Daily Deals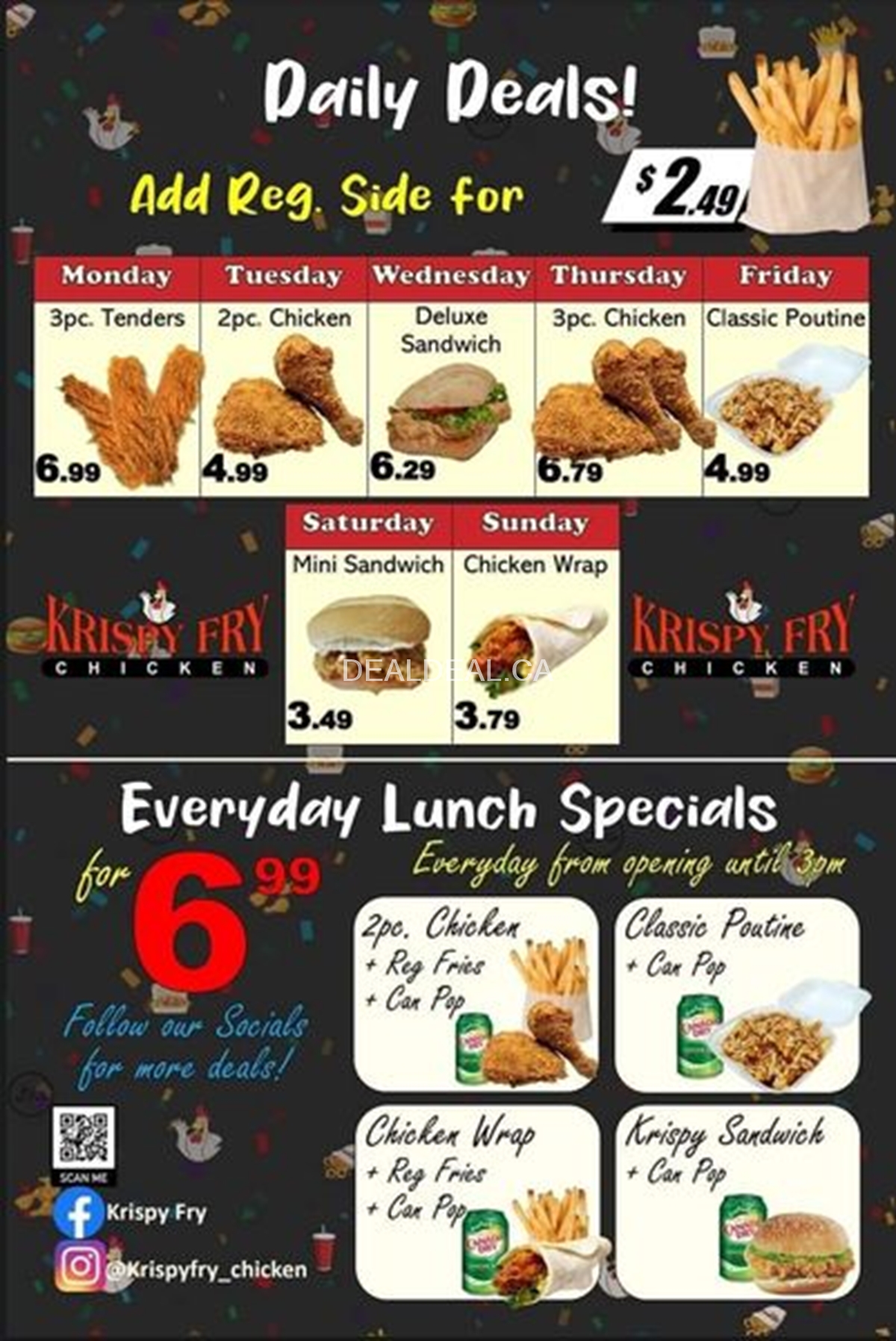 STARTS: 28/02/2022
EXPIRES: 31/12/2023
2744
Please Note: Promotions and Discount details on dealdeal.ca are a collection of data from business centers, social media platforms, web portals, or even a direct submission from a business operation. Promotions or discounts may change without prior notice. Please check with the respective companies before visiting or ordering.
* Terms and Conditions May Apply.
* Tax May Be Applicable.
---
VIEW MORE PROMOTIONS at Krispy Fry