Woodside Square, 1571 Sandhurst Cir Unit 153, Scarborough, ON M1V 1V2, Canada
Get directions
Brunch Buffet - Vegetarian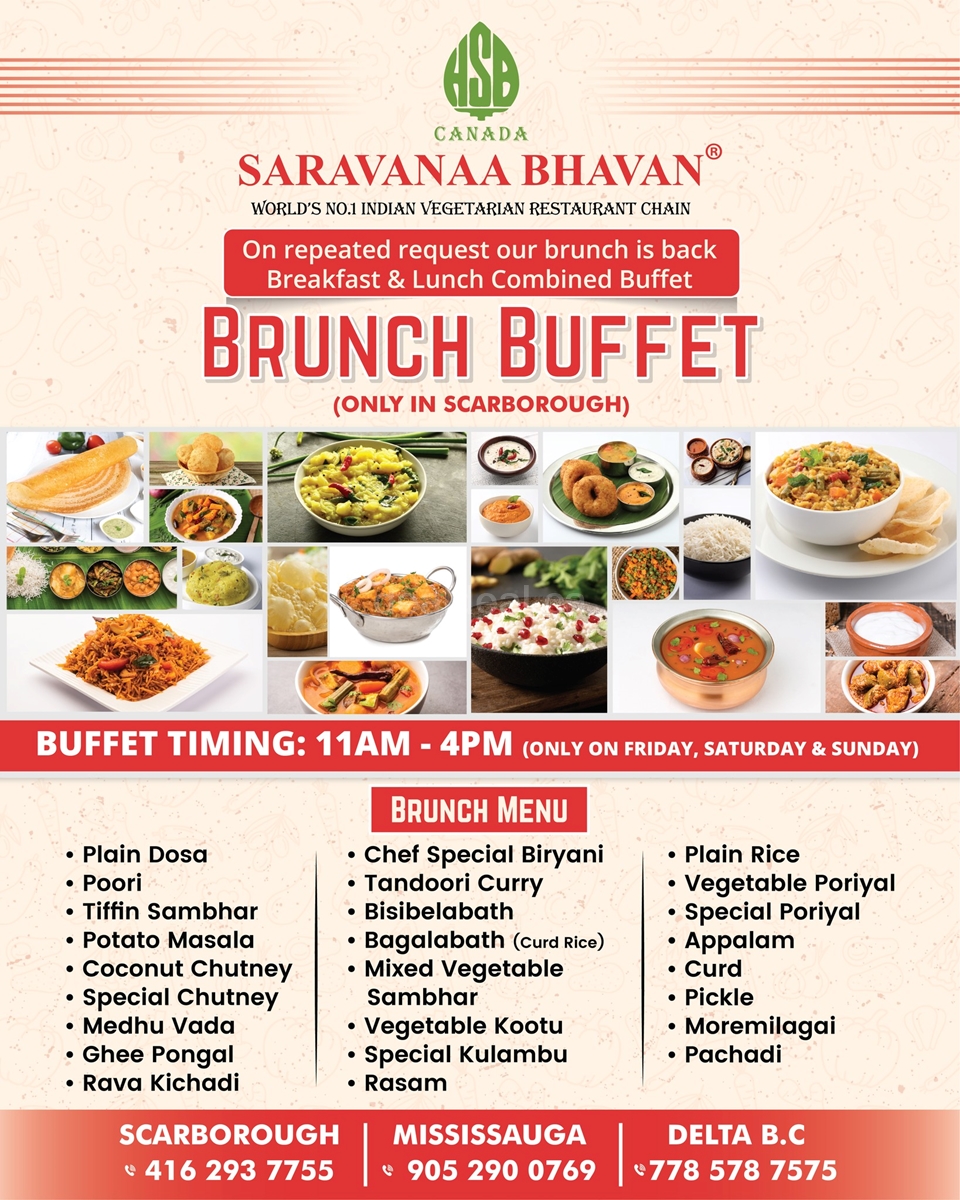 Description
Your much-loved Brunch Buffet is back on popular demand. Enjoy our mouth-watering dishes.
Buffet timing 11am - 4pm (Only on Friday, Saturday & Sunday)
STARTS: 19/11/2022
EXPIRES:19/11/2024
691
Please Note: Promotions and Discount details on dealdeal.ca are a collection of data from business centers, social media platforms, web portals, or even a direct submission from a business operation. Promotions or discounts may change without prior notice. Please check with the respective companies before visiting or ordering.
* Terms and Conditions May Apply.
* Tax May Be Applicable.
VIEW MORE PROMOTIONS at Saravanaa Bhavan
---